Register your foal(s) now for the LFA
15 June 2020
From today, the foals can be registered for the 20th edition of the Limburg Foal Auction. This year it is an online foal auction and is only open to showjumping bred foals, which will be auctioned in the week of September the 21st. The registration form can be found on the website of the Limburg Foal Auction.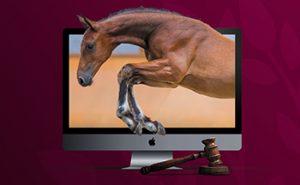 In 2019 it was decided that the Limburg Foal Auction will now fully focus on showjumping foals. Due to the corona measures, this year the organization did not only had to decide to go for an online auction chosen, but the Limburg Foal Auction also combines the selection and the photo/video day this year. Therefore the breeders have to travel only one time with their foals. The selection committee will make an initial selection based on the pedigrees, and the foals can be registered for this from Monday the 15th of June until Sunday the 12th of July.
Sign up
The foals that pass this first selection are invited to come to Equestrian Center de Peelbergen on Monday the 27th, Tuesday the 28th or Wednesday the 29th of July. The final selection will take place there, followed by shooting the photos and videos of the selected foals.