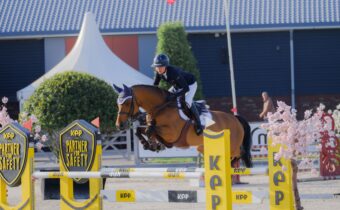 Kyfo
Comme Il Faut Chelltago Z
Gelding / Oda Charlotte Lyngvaer

International showjumper on 1.45m level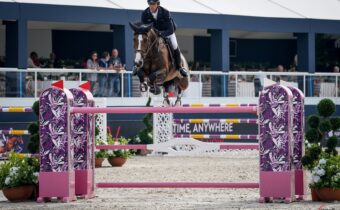 Ginger-Blue
Plot Blue Royal Bravour
Mare / Ben Maher

International 1.60m level showjumping, winner of Grand Prixs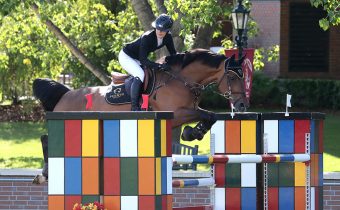 Napoleon
Numero Uno Capitol II
Stallion / Nicole Velazco Magaña

International showjumper 1.40m level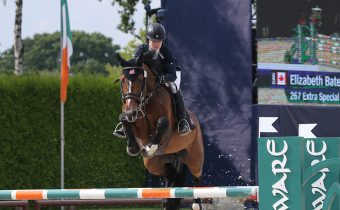 Extra Special
Andiamo Indoctro
Stallion / Elisabeth Bates

International showjumper 1.50m level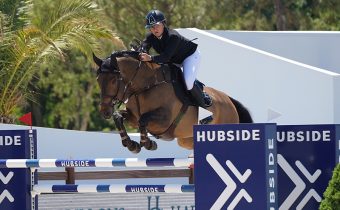 El Dimarco
Vleut Goodwill
Stallion / Catherine Silfverling Jansson

International showjumper 1.45m level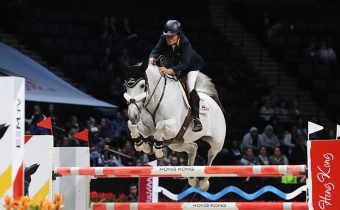 Donna Speciale
Cavalier Concorde
Mare / Leslie Burr-Howard

International showjumper 1.60m level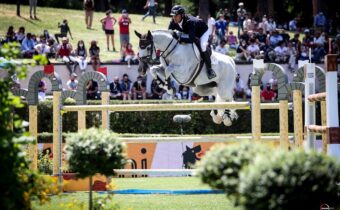 Donanso
Vingino Manhattan
Gelding / Antonio Alfonso

International showjumper 1.60m level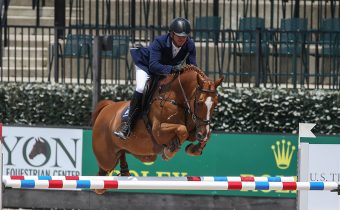 Dali T
Phin Phin Indoctro
Stallion / Celso Luis Camargo Ariani
International showjumper 1.60m level.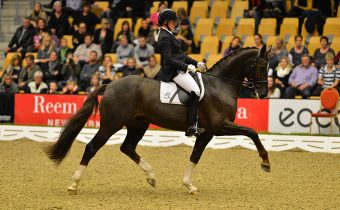 Sandra Aagaard Hyrm
Florett AS Donnerhall
Stallion / Sandra Aagaard Hyrm
Dressage PSG / Inter I level.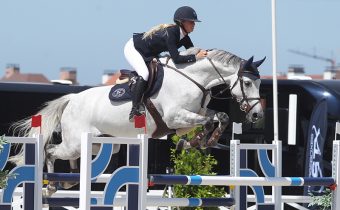 Canturino (Enzo)
Canturano I Calando
Stallion / Clara Hallundbæk
International showjumper 1.50m level - Approved Zangersheide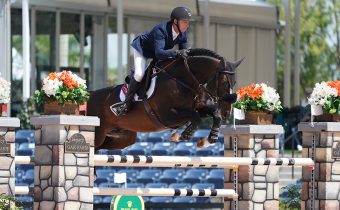 Aristoteles V
Padinus Lux Z
Stallion / Jonathan McCrea

International showjumper 1.60m level.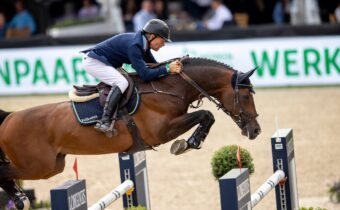 Ermindo W
Singapore Carinjo
Stallion / Rolf-Göran Bengtsson

International showjumper 1.50m level and Zangerheide approved.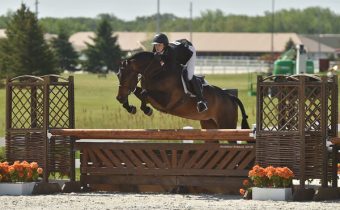 Hope
H-Ekwador Caretino
Mare / Taylor Kain

Successful in hunter classes.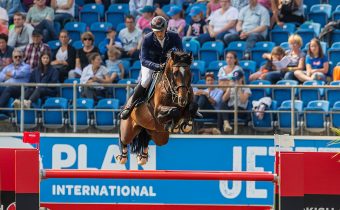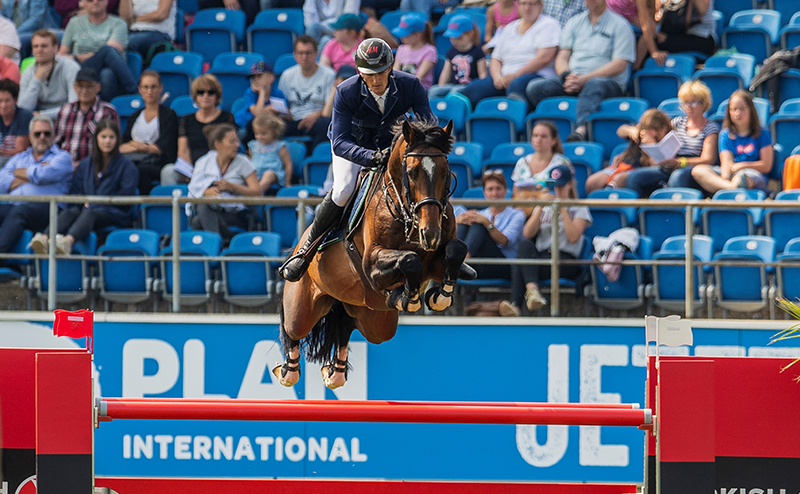 Extra
Berlin Heartbreaker
Stallion / Olivier Phillippaerts

International showjumper 1.60m level and Zangersheide approved.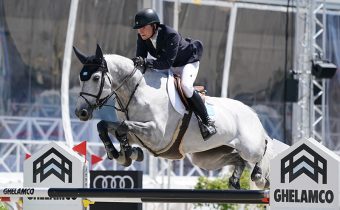 Elisabeth
Applaus Colman
Mare / Pal Flam

International showjumper 1.45m level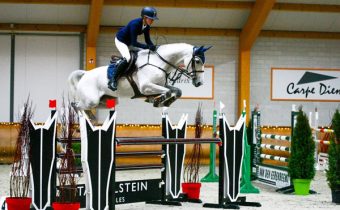 Fillkenney
Vingino Concorde
Mare / Joy Lammers

Successful in International Young Horse Classes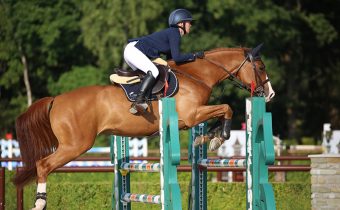 Gerton
Ukato Lovefever
Gelding / Ida Lindblom
International showjumper 1.40m level.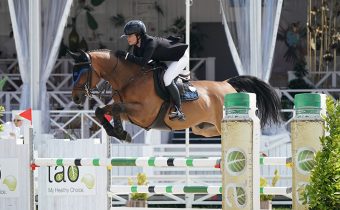 Gerko III van de Zeilhoek
Arko II Quidam de Revel
Gelding / Lindsay Maxwell

International showjumper 1.45m level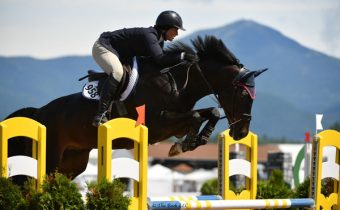 Congo (Up to Date PS Z)
Ukato Libero H
Stallion / Vittoria Birdsall

Winner Young Horse Classes USA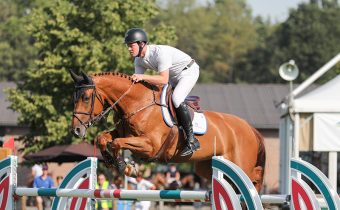 Fiola
Bustique Darnels
Mare / Tim van den Oetelaar

International showjumper 1.45m level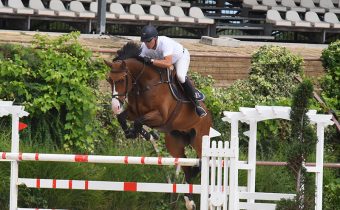 Hello Blue (Henkie-Penkie)
Plot Blue Orlando
Gelding / Domenico Morosoli

International showjumper 1.35m level - Young Horse Classes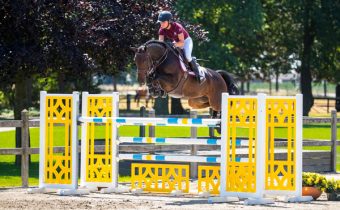 Hokuspokus
Contendro I Lux
Mare / Oda Lyngvaer

Successful in International Young Horse Classes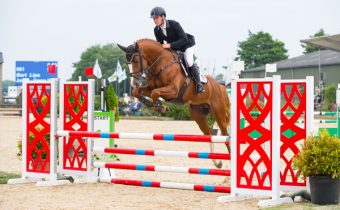 Janeiro (Jappeloup)
Arezzo VDL Arizona
Stallion / Bart Lips

KWPN Approved stallion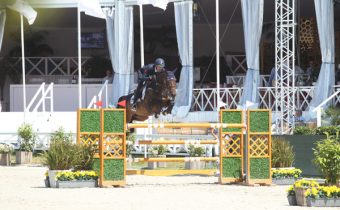 Dexter
Wittinger VDL Heartbreaker
Gelding / Lorenzo de Luca

The in 2008 born Dexter has already proven to be of high quality. He is bred by C. Goumans from Smakt and was under the saddle of the American Lauren Hough and they are acting on 5* Grand Prix level, where they have ridden multiple clear rounds. Lorenzo DE LUCA is riding Dexter successful at 1.45m-niveau now.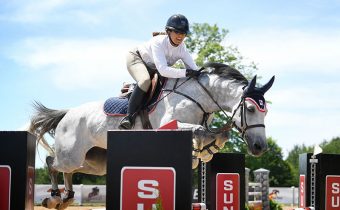 Happy Feet B
Zacharov TN Canturano I
Mare / Lauren Hester

International showjumper - Young Horse Classes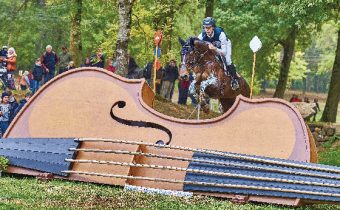 Fire Fly
Zavall VDL Corland
Gelding / Christopher Burton

The talented gelding Fire Fly was sold via de Limburg Foal auction in 2010. He has proven himself to be amazingly talented in jumping, dressage and cross-country. In 2016 he has put down a great performance by winning the World Championships for Young Eventing horses at the 6-year-olds! With the Australian rider Chrisopher Burton he is very successful in eventing.
View video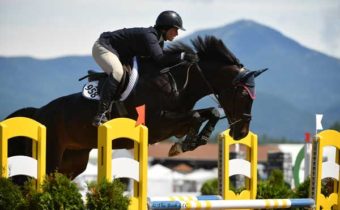 Up To Date
Ukato Libero H
Stallion / Victoria Birdsall

The young Victoria Birdsall is a rider of Drumnacross Farn and stepped into the saddle of this talented Ukato offspring. In 2011 this horse was bought in the Limburg Foal Auction and he is currently pursuing his education in the United Stated. At the moment he performs good in 5-year-old classes: he had clear rounds in both Lake Placid as during the Saugerty Horse Show. Recently, the duo managed to qualify for the 5-year-old Championship in Princeton, New Jersey.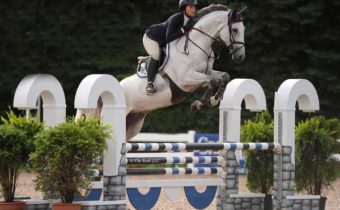 Grand Cherokee
Quality Time Ikoon
Stallion / Vittoria Birdsall

This Quality Time offspring is owned by Drumnacross Farm, were he is currently in training. The in 2011 in Ulestraten born talented show jumper was sold via the Limburg Foal Auction and is currently successful in 5-year-old classes in the United States. With clear rounds in, amongst others, Lake Placid and the Saugerty Horse Show, he has qualified for the finals in Princeton. His rider Victoria Birdsall is rider at Drumnacross Farm.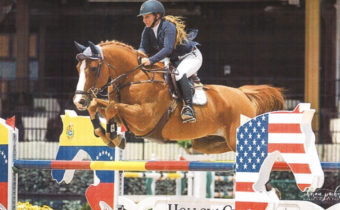 Clouseau
Tangelo vd Zuuthoeve Topas
Gelding / Christi Israel

Clouseau was born in 2007 and is bred by P.J.M. Graus from the Dutch city of Oostum. Since then, the chestnut has build up a marvellous sporting career with the American rider Christi Israel of Byron Hill Show Jumpers in Ocala, Florida. Clouseau is successful at 1.50m level.
View video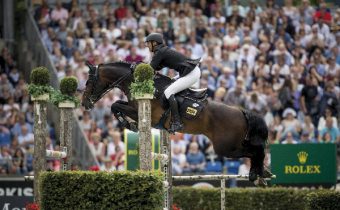 Van Gogh
Numero Uno Bernstein
Stallion / Marco Kutscher

International showjumper 1.60m level - Approved HANN, HOLST, WESTF, OS, KWPN, OLDBG, BAVAR, SF
View video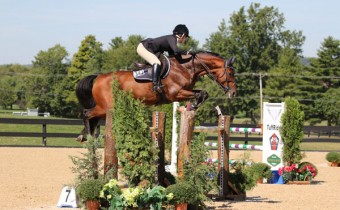 Durrant
Warrant Voltaire
Stallion / Cara Dayton

International showjumper 1.40m level - Approved KWPN, SWB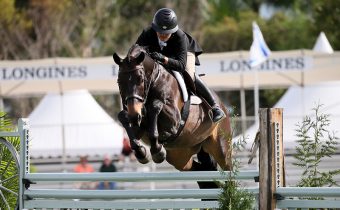 El Primero
Numero Uno Indorado
Stallion / Victoria Colvin

The KWPN-approved El Primero triumphed during the Stal Hendrix-competition for 4- and 5-year-olds. He was sold to America in 2014. He then was a show jumper, but he immediately shifted to being a hunter horse. First Louise Serio brought him successfully out in the hunter ring, Sandy Ferrell took it over a while later. Sandy is very praising about El Primero; 'You fall in love with him immediately because of his alethic ability and will to perform.' They started a promising career, e.g. they became sixth during the USHJA International Hunter Derby Overall in June 2015. 2019 Platinum Performance/USHJA International Hunter Derby Champion - Approved KWPN
View video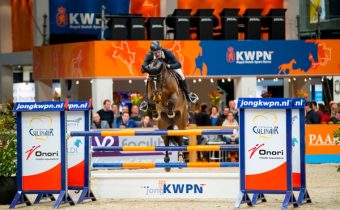 Dynamo
Andiamo Winningmood
Stallion / Niels Knape

Dynamo was convincing on all the jumping components during the performance test in Stegeren (2012). He received 8,5's for technique, power and natural ability as a jumping horse. The Dutch rider Doron Kuipers and Dynamo formed a successful combination in the sport for many years. He won a 1.45m class in Münster mid 2016 with Christian Ahlmann. Dynamo is now being ridden by Niels Knape at 1.50 level.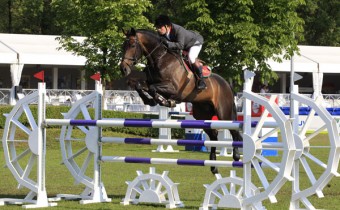 Unex Valente
Gentleman Sit this one out
Gelding / Jennifer O'Neil

Together with his British rider Tim Gredley, the strong gelding Unex Valence won the puissance test during the Washington International Horse Show in 2013. Jumping a height of no less than 2.10m, they left the competition behind easily. One year later, Unex Valente won a CSI3* class under Lorenzo de Luca in Megeve. In 2014, Tim Gredley past over the reins to Jennifer O'Neil. They became third in the Kentucky Spring Classic Horse Show in the 1.40m class. They duo won the 1.40m class of Animo Circuit Champion in Anglestone in 2015.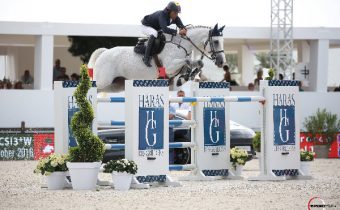 Big Brother
Untouchable Gran Corrado
Gelding / Rene Lopez

Big Brother was trained by Stal Hendrix rider Pieter Keunen. They were successful in many youngster classes. Keunen and Big Brother became second in the 6-year-old classes during the show in Neeroeteren, Belgium in 2012. After Pieter Keunen, the Colombian rider Rene Lopez started riding the Untouchable-son. The international successful gelding and Rene Lopez were places third in a 1.45m class in La Baule in May 2015. He now is showing international at 1.60m.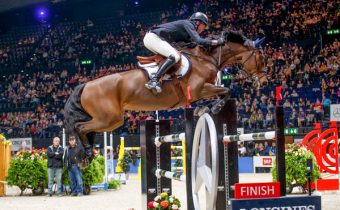 Cas II
Indoctro Numero Uno
Gelding / Harry Smolders

The talented Cas II has achieved international victories with the Irish rider Jack Dodd on 1.35m level. They won, amongst others, the CSIYH1 in Lier - Belgium on 1.35 level. With Cameron Hanley, Cas II became fifth and ninth during Outdoor Gelderland in 2015. They also managed to be placed 18th during CHIO Aachen in 2014. Cas II is now ridden by Harry Smolders at 5* Grand Prix 1.60m level. The relatively young Cas II is working towards a impressive sportive career.
View video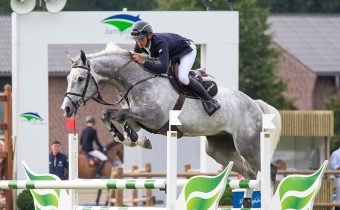 Etoile de Loma
Clinton Heartbreaker
Gelding / Bertram Allen

One of the highlights of CSI Lummen, that took place in Belgium in April 2015, was the victory of Etoile de Loma in the 6-year-old class. The gelding has already realized several international achievements in his sporting career. He became fourth at the Irish Cavan Crystal Five Year old Finals. His rider, the Irish Alexander Duffy, praises him for his technique and carefulness on the jumps. Now on 1.40m level.