Paul Hendrix: "The Limburg Foal Auction dares to stay ahead of the market"
30 August 2016
This week the collection of the 16th edition of the Limburg Foal Auction was published. With as many as 109 foals that will go under the hammer on Wednesday September 21st at the Equestrian Centre de Peelbergen there is plenty of choice for everyone. We asked founder Paul Hendrix, who is also a member of the selection committee for the jumper foals, about this year's collection.
When we ask Paul Hendrix, co-owner of Stal Hendrix, about the changes in the selection compared to last year he says: "To enhance our dressage collection we asked Bert Rutten to join our selection committee. Bert is a dressage connoisseur from Limburg who has more than earned his spurs in the equestrian world. It has certainly paid of that Bert joined our team. We are able to present a group of  top quality dressage foals this year." The 2016 collection consists of 29 dressage foals from 17 different dressage sires.
Paul continues: "Due to the good name of the Limburg Foal Auction we have had an impressive amount of foals presented to us on the selection days. Without a doubt we have fantastic offspring out of the best dam lines of the Netherlands. Our foal collection is proof that the south of the Netherlands is very capable regarding the breeding of jumpers."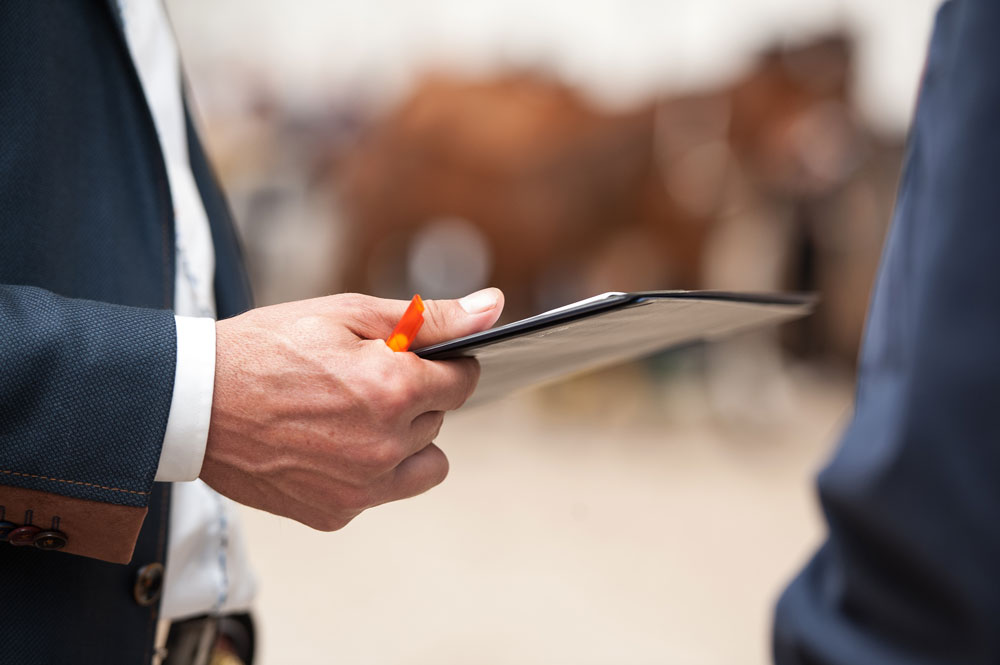 The number of foals that have a relatively young stallion as a sire is remarkable. "The Limburg Foal Auction dares to stay ahead of the market in terms of the collection. We definitely want to continue to focus on young talented stallions. We do just want to be in line with the existing market, we also want to stay ahead and give rising young sires a chance. We strongly believe and promote this initiative. This is also important in my daily work; scouting good young stallions and subsequently daring to introduce their offspring ahead of the rest. By this we distinguish ourselves in comparison to other auctions."
It is evident; buyers looking for a descendant from a well-known, proven stallion, but also for a talented foal by a young sire have their pick from an excellent collection on Wednesday, September 21st in Kronenberg.