Fantastic closing of Dutch foal auction season
26 September 2013
The thirteenth edition of the Limburg Foal Auction took place last Wednesday. Thirteen proved not to be an unlucky number; the auction succeeded in giving the upwards trend set last year a substantial boost. The average income from the 78 foals auctioned was €7,798.08. The Limburg Foal Auction had total sales of € 608,250.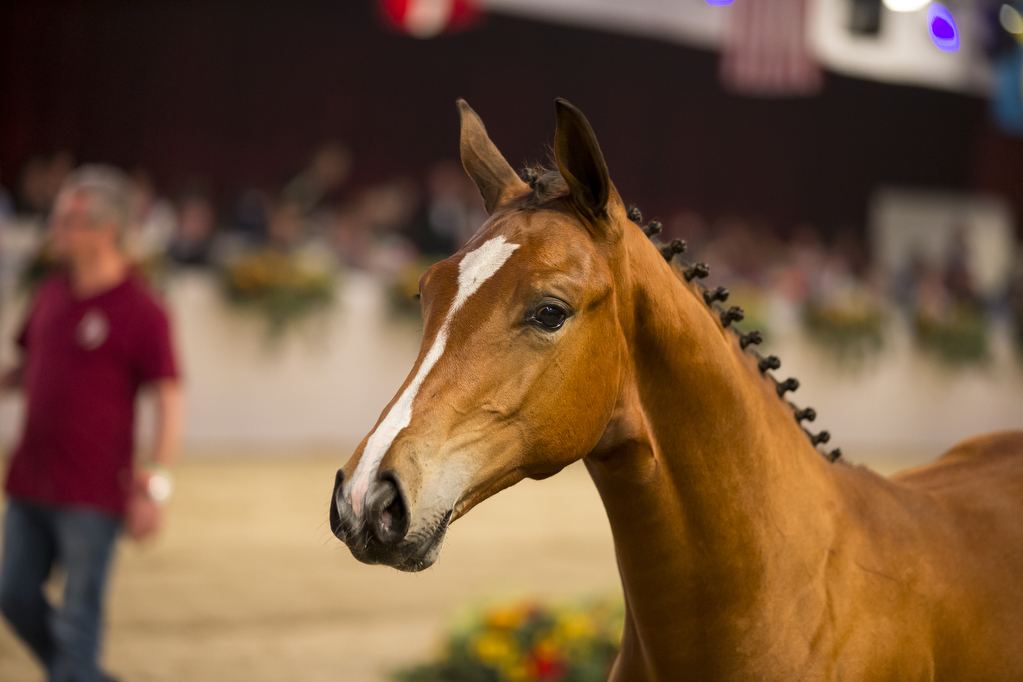 Dressage foals received extra attention this year. This was the first edition to which Equestrian Businessman of the Year, Gertjan van Olst, had committed himself to the Limburg Foal Auction. Furthermore, a separate dressage selection committee was set up. The fact that the auction placed more focus on dressage foals clearly paid off. Dressage foals fetched an average  €9.210. At €24.000 the foal Ike Geuzenhof (Negro x Rubin Royal – Breeder: S. Maakenschijn from Chaam, NL) was the star of the auction.
The most expensive jumping foal was Ilarnike (Clarimo x Heartbreaker) bred by W. Sikes from Venray, NL. The hammer of auctioneer Koen Olaerts fell at €19,000 for this foal. The average sale price for jumping foals was € 7,343.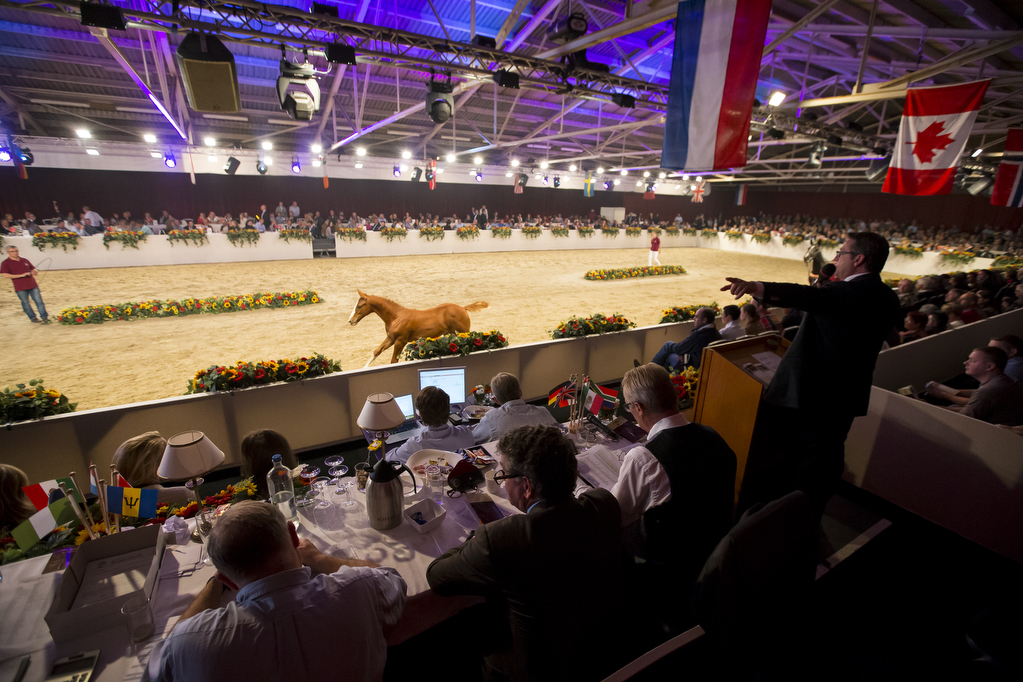 There was much interest from abroad. The auction was followed on the internet by 1500 people in 26 different countries. Twenty-one foals from the collection were sold abroad. The auction process for the potential buyers bidding by telephone was made more transparent this year thanks to the software from Dynamic Auction Information. This system enables website viewers to see real-time how high the bids are and where in the auction room the bids are coming from.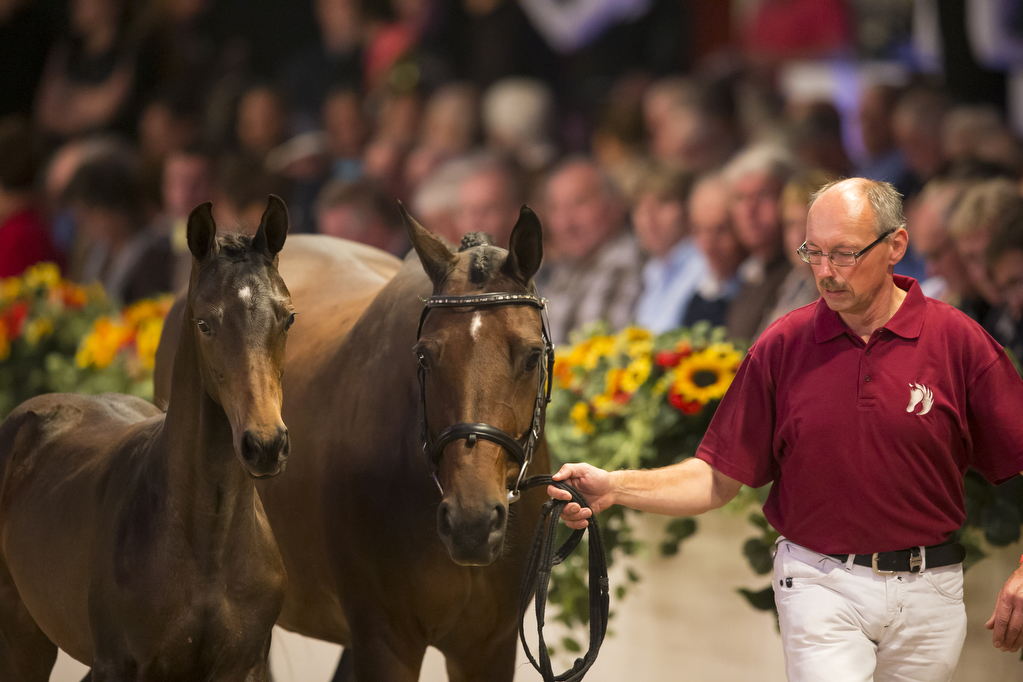 The Limburg Foal Auction is well known as an honest and reliable auction. This reputation has been proven once again this year. The auction does not ask extortionately high prices but does offer a strong collection of foals that buyers value.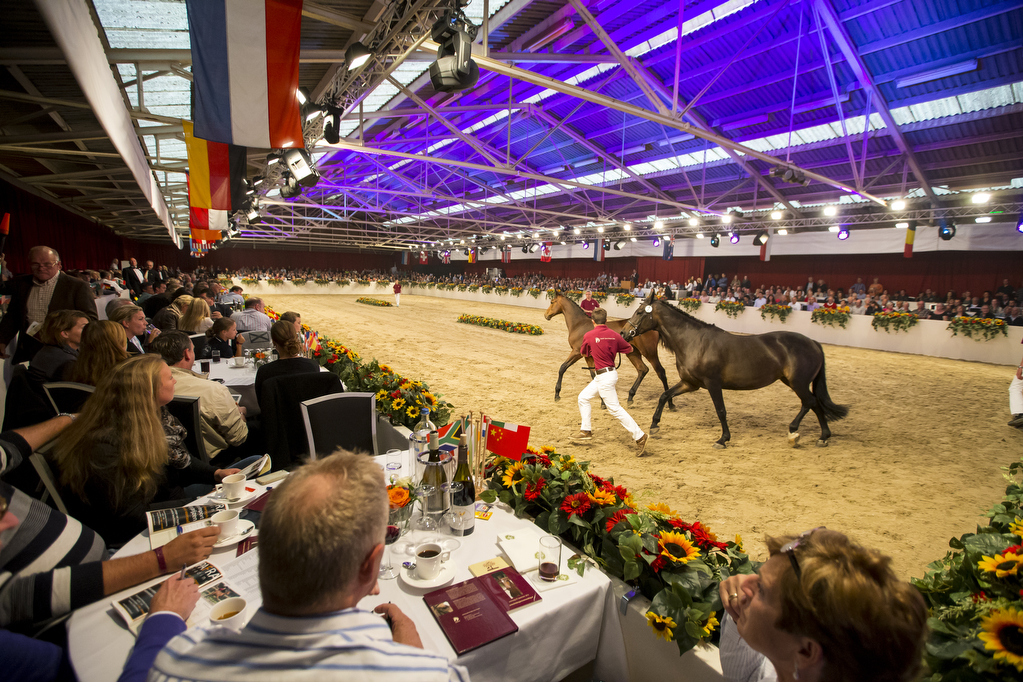 Over 1.200 spectators came to Weert to see the auction