Zirocco Blue offspring through to second viewing
10 December 2013
The foal Glen (Zirocco Blue out of Uthalina-M by Julio Mariner xx) was auctioned during the Limburg Foal Auction in 2011. The breeder of this foal is H. Coenen from Heyen. The stallion foal was bought by H. Jacobs from Weert and stayed in Limburg province.
In the meantime, Glen has become a talented young stallion. He showed his talents yesterday during the fifth day of the first viewings of the jumping stallions in Ermelo. It turned out to be a good day: 19 of the 47 stallions received a ticket for 's-Hertogenbosch. The grey stallion Glen of H. Jacobs was also in this group. Mr. Jacobs about Glen: This Zirocco Blue offspring is a really active horse. He has lots of energy but also unlimited potential. He was a real eye catcher today.'
We wish Mr. Jacobs the best of luck in 's-Hertogenbosch.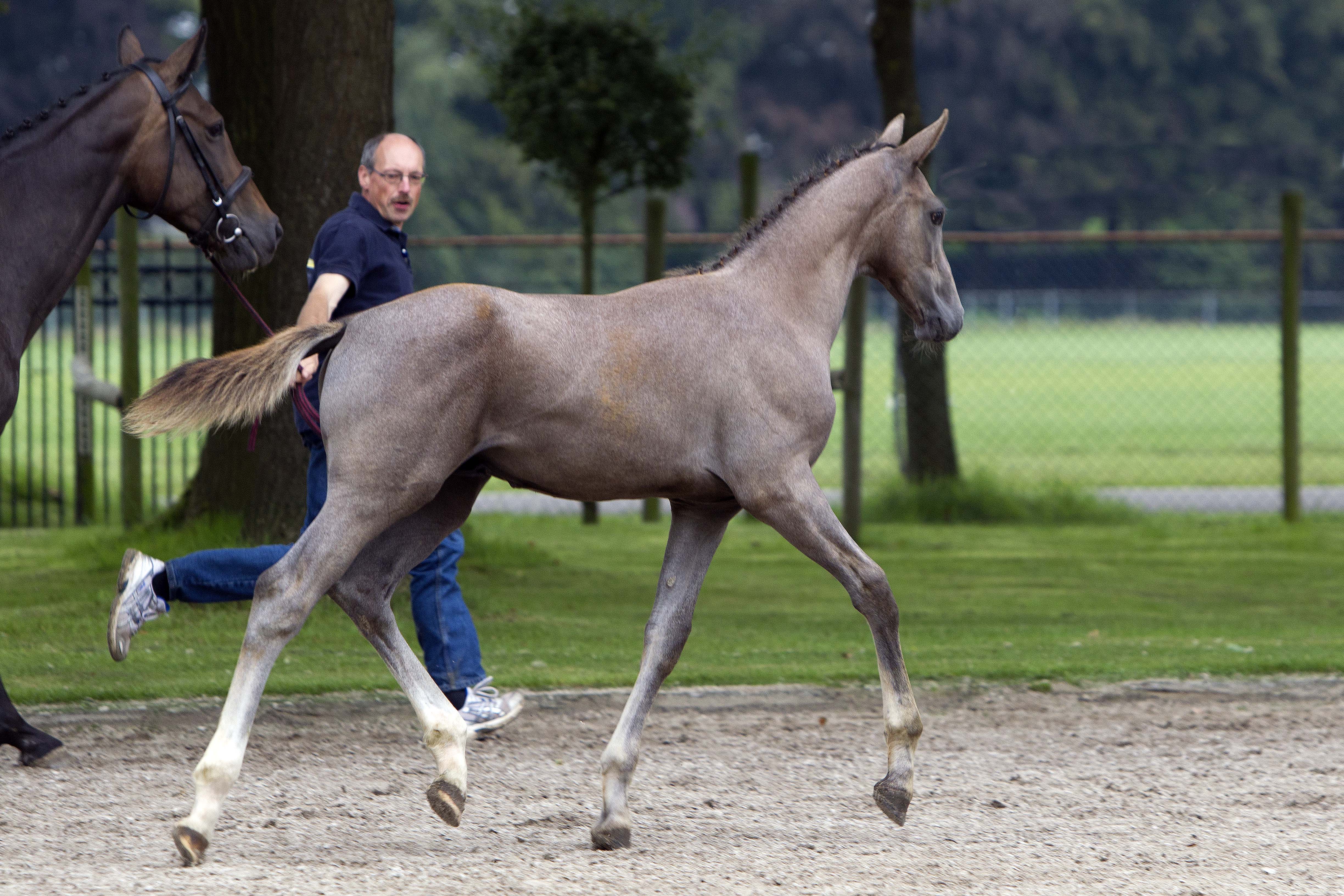 Glen (Zirocco Blue x Julio Mariner) in 2011.