Start list Helden-Pannigen online
23 May 2014
The first selection round of the Limburg Foal Auction 2014 will take place next Tuesday. True to tradition, the selection season will be opened at the location of riding school 'Manege de Vosberg' in the city of Panningen.
The preliminairy start list currently contains 26 foals. This is a small increase in the number of foals to selected in comparison with last year. However, it is still possible for breeders to subscribe their foals for his selection round. This is easily done via the website of the Limburg Foal Auction. Click here to subscrive a foal.
Click here for the preliminairy start list.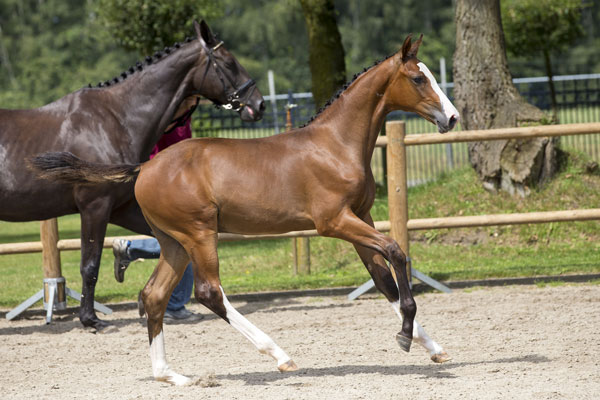 The foal Imperium (Zavall VDL x Zortin) bred by P. Verbakel from Aarle-Rixtel was selected in Panningen last year and was sold in Weert for €7.500,-