Selection dates announced
27 March 2014
Today the organisation of the Limburg Foal Auction announed the dates for the selection rounds. The selection committee for jumping foals consists of chairman Harrie Derks, Paul Hendrix and Cor Loeffen. The dressage foals are selected by Harrie Derks, Gertjan van Olst, Trudi Houwen.
The selection rounds are held on the following days:
Tuesday May 27th – Panningen
Only jumping foals
Riding School de Vosberg
Monday June 23rd – Wanssum
Both dressage and jumping foals
Stud farm Jos & Trudi Houwen
Monday July 14th – Den Hout
Only dressage foals
Van Olst Horses
Wednesday July 23rd – Koningsbosch
Only jumping foals
Stal Bosserheide
Monday July 28th – Weert
Both dressage and jumping foals
Stal De IJzeren Man
Breeders can subscribe there foals here.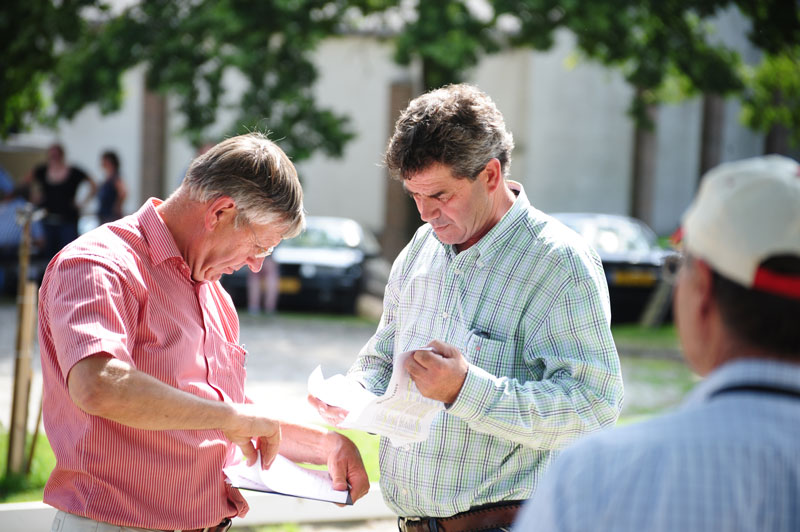 Chairman Harrie Derks (left) in consultation with dressage specialist Gertjan van Olst