Lord Leatherdale offspring Iris third in VSN final
3 January 2017
The VSN final for dressage horses took place in Kootwijkerbroek last Thursday December 29th. Two horses sold during the Limburg Foal Auction participated in the prestigious event. They definitely stood out and impressed the judges.
The talented Lord Leatherdale daughter Iris has put down an amazing result. The beautiful black mare, sold during the auction in 2013, conquered the third place in the VSN final. Judge Eva Möller praised Iris for her great balance and expression, for which she received a 9. Van Olst Horses from Den Hout bred Iris.
The stallion Inferno (Everdale x Trento B) became 8th in the competition. The dark bay horse was sold during the auction in 2013. He has proven to possess high qualities once before this December. He was crowned winner during the Pluvinel event in the Young Talent Competition. He impressed the judge Ingrid Malan with his outstanding gallop: "Inferno's gallop stood out above the rest for which he was rewarded an 8,5." Inferno is a breeding product of J. Gloudemans from Nuland.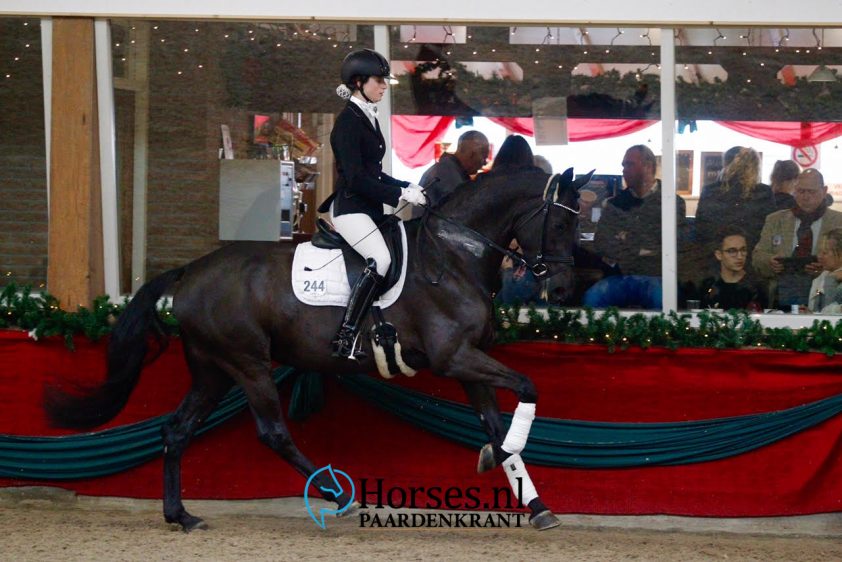 Photo: Rick Helmink