Limburger breeding product successful in Ireland
8 November 2012
This year, the annual Cavan International 3 Year Old Loose Jumping competition was held on Thursday November 8th. The stallion Etoile de Loma (Clinton x Heartbreaker x Lux Z), that was sold during the Limburger Foal Auction in 2009, became first. The competition works with a grade-sysem, the grades are given by the judges.
The team of judges consisted of Bert van den Oetelaar (The Netherlands), Ian Fearon (Ireland) en Stuart Clarke (Ireland). Two selection rounds were held prior to the finals. 120 horses participated and eventually 26 horses were placed for the finals loose jumping.
This horse was bred by the Peeter-Breukers family (St. Odilienberg, Limburg province, The Netherlands). Etoile de Loma was sold as a foal in 2009 to Tiernan Gill. Directly after the competition Gill sold to horse the Irish Duffy-family.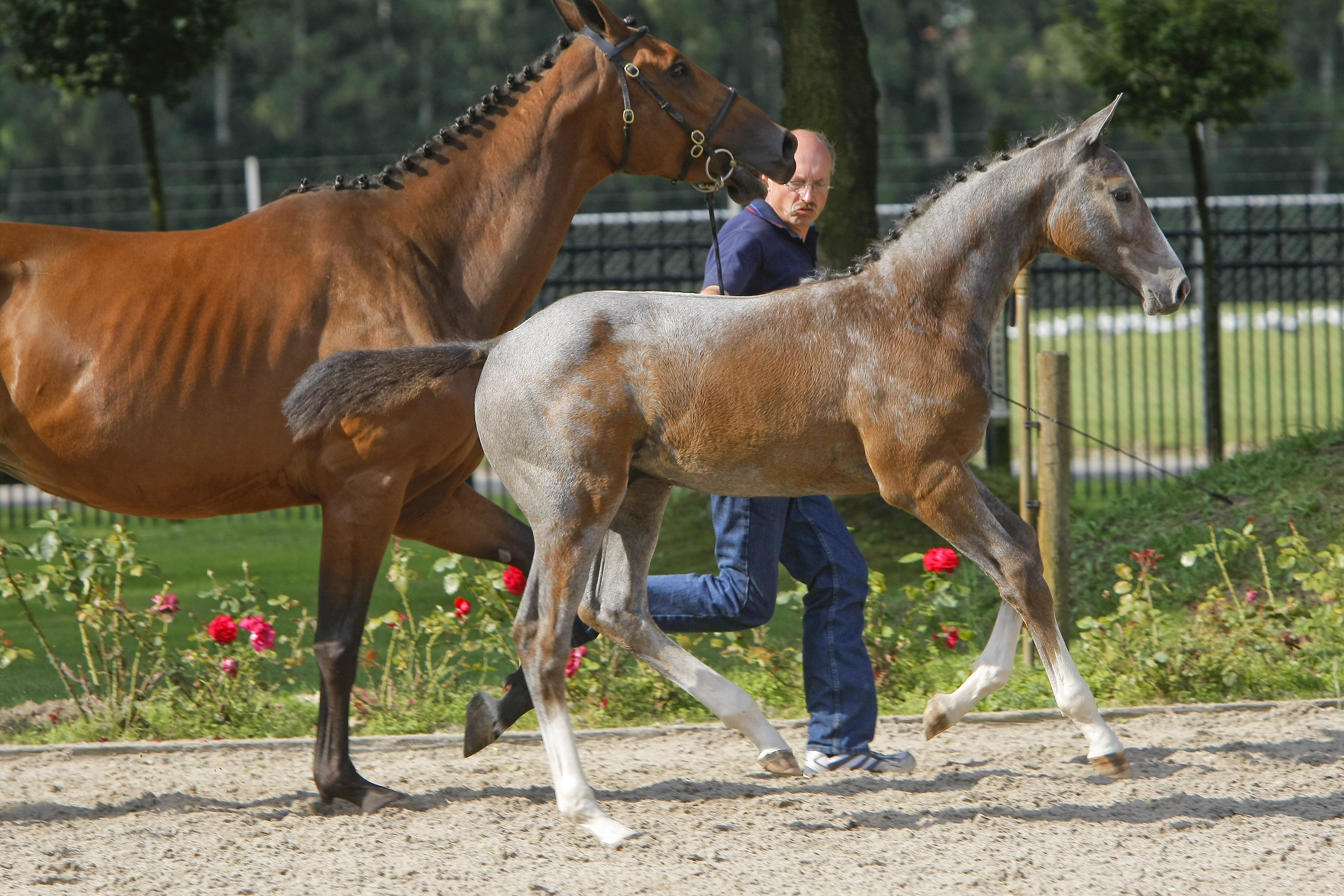 Etoile de Loma during the picture day of the Limburger Foal Auction in 2009