Ivano through to 2nd round KWPN
13 December 2015
Little boys become impressive stallions; it has been proven once again. Ivano was sold as an already very talented foal at the Limburg Foal Auction in 2013. He has been selected for the KWPN second round viewing last Saturday.
The KWPN Stallion Show will take place from 3 until 6 February 2016. The Limburg Foal Auction will attend the show with a promotional stand.
We wish the breeder, Mrs. Y. van Maasacker and the owners Van Olst Horses and R. Lickleylots of success in 's-Hertogenbosch with the coming viewings.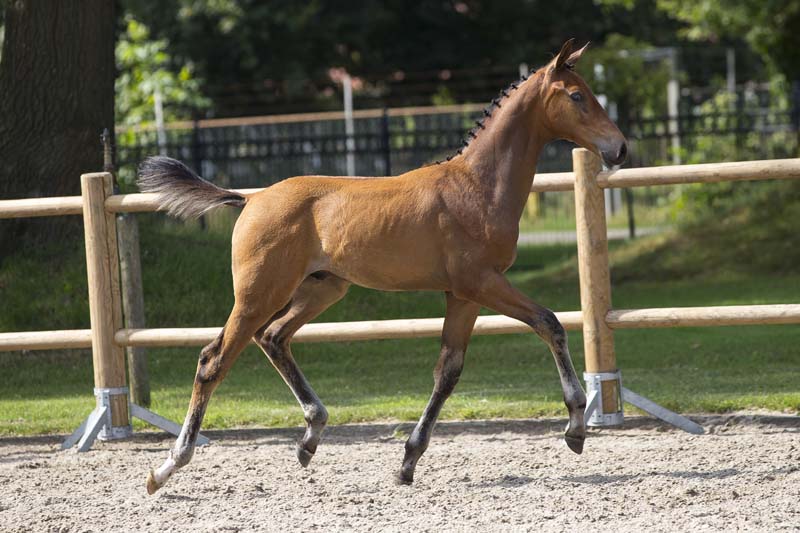 Ivano as a foal in 2013