Collection Limburg Foal auction on KWPN TV
1 September 2015
The countdown of the Limburg Foal Auction in Weert has started. Previous years have shown that the Limburg Foal Auction turns out to be a great success every time. For a great extent, the reason for these successes are the carefully selected foals in our collections, that once again turns out to be very promising.
To promote the foals to a wider audience, the videos of the 109 talented foals are now viewable on the website of KWPN TV. Have a look at the videos here.
The auction will take place on Wednesday September 23rd. The presentation starts at 11.00 a.m. and the auction starts at 15.00 p.m.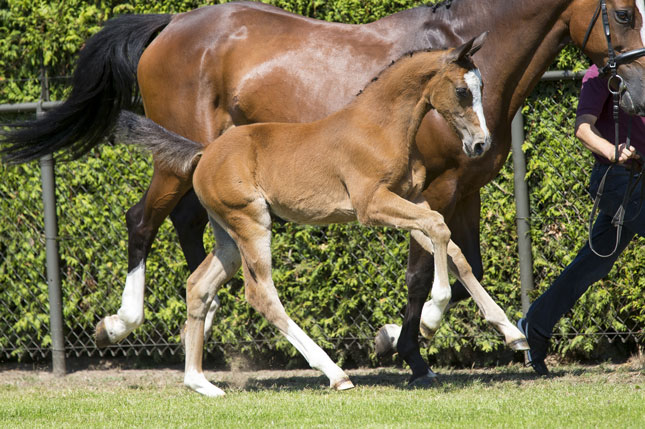 Kelesta (Berlin x Heartbreaker) is can be looked at on KWPN TV.