Collection Limburg Foal Auction online now
23 August 2013
The entire collection of the Limburg Foal Auction 2013 is online now. It is now possible to view all the foals' pictures, videos, pedigrees and additional information about the damline on www.limburgseveulenveiling.nl.
The Limburg Foal Auction will take place on Wednesday September 25th 2013. The preview of the foals will start at 13.30 hours. The auction will start at 18.00 hours. The auction will be held in Weert – The Netherlands.
The Limburg Foal Auction attracted Gertjan van Olst to contribute an exceptional amount of knowledge regarding dressage and dressage breeding. This turned out to be a wise move: the collection now counts 20 dressage foals. Next to these dressage foals, 61 jumping foals will be auctioned.
Visit the website and convince yourself about the quality of the collection.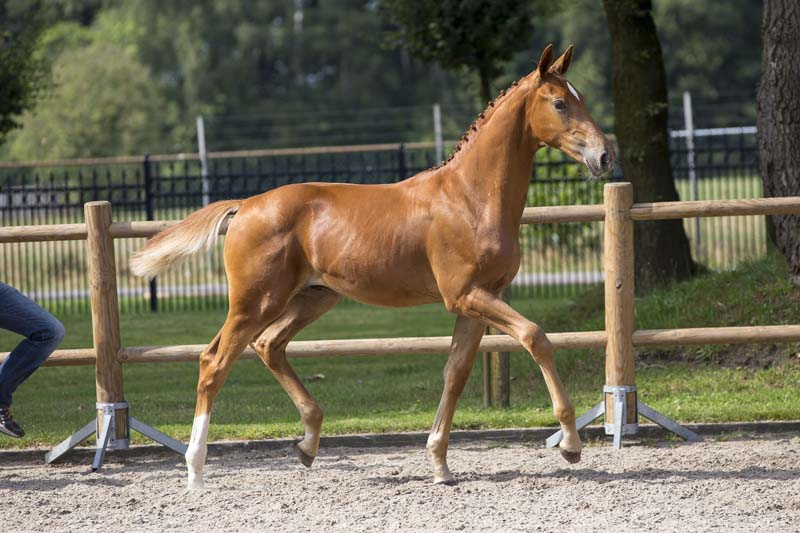 Igor SRV (Charmeur x Oscar) is one of the twenty dressage foals of this years collection.