Real time online bidding system at Limburg Foal Auction!
26 September 2018
In collaboration with WeAuction, the Limburg Foal Auction has created the possibility to make real time live offers on the foals via the internet from this year onwards. An absolute outcome for anyone who has his or her mind put on one or more foals, but can not be present in Kronenberg on Wednesday the 3rd of October.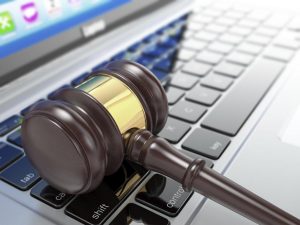 The technology has been developed for the real estate market by IT-company WeAuction. The bidding engine works without any delay and that is unique is the world of online auctions. Via the mobile, tablet or computer an account can be created prior to the auction. Once it has been approved by the organization, online bidding is possible. The auction can be followed live via the livestream and the auctioneer can be followed real-time live, what makes sure the bidder always knows exactly what the last bid is. Want to know more or make your account? Click here.