Igelo through to second round viewing
10 December 2015
The stallion Igelo (Tangelo van de Zuuthoeve x Numero Uno) has been selected for the second round viewing last Thursday. The second round viewing is part of the program of the KWPN Stallion Show that will be held in 's-Hertogenbosch, The Netherlands. Igelo was auctioned in 2013 during the Limburg Foal Auction.
The KWPN Stallion Show will take place from 3 until 6 February 2016. The Limburg Foal Auction will attend the show with a promotional stand.
We wish the breeder, Mr. Baggermans from Schaijk, and the owners Stal Hendrix from Kessel and Mr. Schep from Tull en 't Waal lots of success in 's-Hertogenbosch.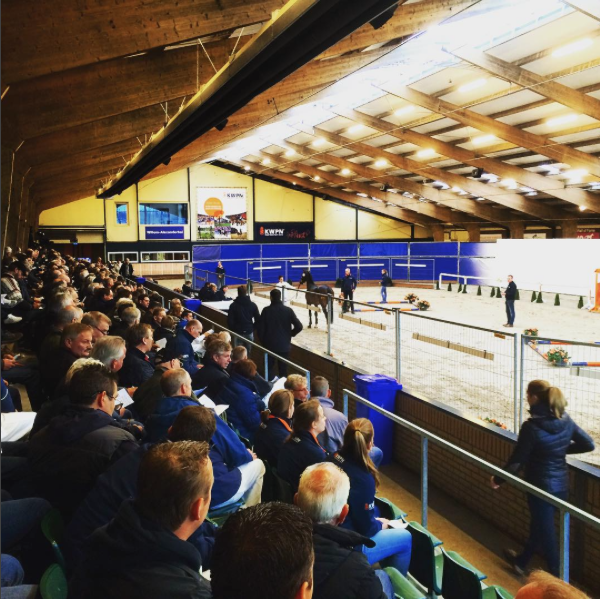 Photo credits: Instagram KWPN Nederland